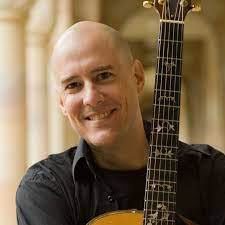 8 p.m. Saturday, Nov. 19. 2022 at Bluestone Camp & Retreat, Hinton
David LaMotte is an award-winning songwriter, speaker and writer. He has keynoted peace conferences and facilitated conversations about positive change. His most recent book is Worldchanging 101: Challenging the Myth of Powerlessness. As a touring artist with a nearly thirty-year career, LaMotte's music has been honored with numerous awards and artist grants, and has been featured on dozens of artist compilations. He is currently also working as part of a musical trio, Abraham Jam, an interfaith band made up of a Christian (David), a Muslim (Dawud Wharnsby), and a Jew (Billy Jonas). David makes his home in Black Mountain, North Carolina, with his wife Deanna and son Mason.
The cost for the concert is $25 person; the cost for the concert and cabin lodging at Bluestone with Saturday night dinner through Sunday breakfast is $70. Registration deadline is Saturday, Nov. 12. Register online with Paypal below or register by mail with a check using this form.