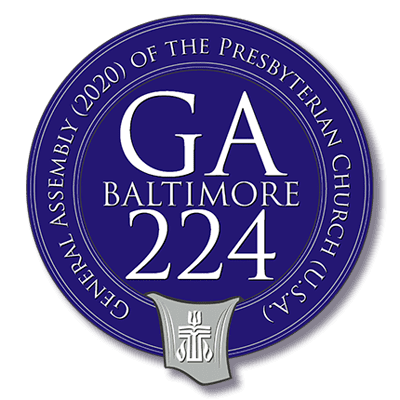 The 224th General Assembly meets on Friday (June 19) and next Friday and Saturday (June 26-27). Originally scheduled to be held in Baltimore, the General Assembly will now be meeting online, which means everyone who wants to can observe the action.
If you'd like to take part in this GA, you can find more information on the GA website. There, you will find the docket for the meeting, learn more about the candidates for co-moderator, and find connections to PC-Biz, which has all the information about the business that will be coming before the Assembly this year.
The General Assembly will convene at 7 p.m. on Friday. The highlight of the evening will be the election of co-moderators. There are three teams running. They will each get a chance to speak and then answer questions from the commissioners. It's anticipated that the election process will get underway at 9 p.m.
You may want to watch what happens earlier in the evening, though. The plan is for only "critical business" to be considered at this meeting, which means many reports and almost all overtures have been referred to the 225th General Assembly meeting in 2022. There has been some discussion, though, on how this Assembly might address more current events within the timeframe that's been planned. If you want to see how this Assembly deals with these concerns, tune in starting at 7 p.m.
On Saturday morning at 10 a.m., there will be a Moral March on Washington. Although not an official GA event, our Stated Clerk, J. Herbert Nelson, who was with us at our February 2019 Presbytery meeting, will be one of the speakers. You'll find more information about that on the GA website. I've signed up for it, and I would encourage you to check it out and participate too.
There's also a Youth Rising Coalition event scheduled for 3 p.m. on Tuesday, June 23, and Bible studies scheduled for 7 p.m. and 10 p.m. on Wednesday, June 24. You can find out more information about the Youth Rising Coalition under Events and the Bible study under Worship & Bible Study on the GA website. The Bible study is for everyone,  whether you are a GA participant or observing from home; resources for young adults and children will also be available.    
On Friday, June 26, the General Assembly begins with opening worship at 11 a.m. After worship, there will be an hour recess before the Assembly reconvenes to deal with "critical business," including the budget. The plan is that there will be no increase in per capita for General Assembly for the next two years. The docket calls for a break between 3 and 4 p.m., with the meeting set to recess at 6 p.m.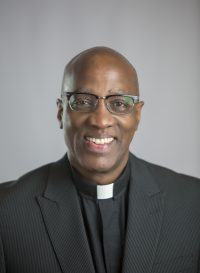 On Saturday, June 27, the Assembly reconvenes at 11 a.m. with the Stated Clerk election. Our current Stated Clerk, J. Herbert Nelson, has been nominated for another four-year term. Recess is a little later, at 1 p.m. Business resumes at 2 p.m. and runs until 3:30 p.m., when there's another break for an hour. At 4:30 p.m., business resumes, with the plan to adjourn at 6:30 p.m.
This year gives us the chance to watch the General Assembly deal with some of the critical issues before us in an unprecedented way. Please pray for our commissioners – Ruling Elder George Lilley from Morgantown First Presbyterian Church and Rev. Claire Butler, who serves Ravenswood First United Presbyterian Church – as well as our Young Adult Advisory Delegate, Rachel McNeel from Beckley Presbyterian Church, and our Stated Clerk Maureen Wright, who will be one of 12 parliamentarians assisting at this meeting.