About the Presbytery of WV
We are located completely within the boundary of Appalachia. Our 120+ congregations are tucked among the forested mountains, nestled in the river valleys, found in coal mining camps and villages, located near the growing recreation centers and established within the towns and cities in 41 counties of the state. About two-thirds of our congregations are identified as small churches with fewer than 100 members.
We extend an invitation to you to visit us in West Virginia. We hope that the resources you find here will be beneficial to you in your ministry and will acquaint you with our ministry and mission.
We are responsible for the mission and government of the Presbyterian Church (U.S.A.) and its congregations throughout 41 counties of our state (plus one county in Ohio). It assists in making connections between local congregations and the mission of the more inclusive governing bodies of our church.
We also provide inspirational leadership and resources to congregations for faithful, vital ministry and witness, to the end that congregations move beyond survival to mission.
---
Mission Statement
The Presbytery of West Virginia is a baptized, covenant people called by God to reflect Christ's love through mission, ministry, and relationships.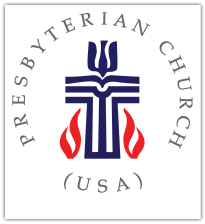 ---
Looking for a church in your area? Follow the link below to the Presbyterian Church (U.S.A) website to find a congregation.