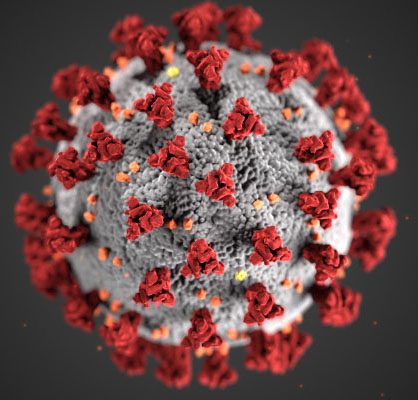 By Ed Thompson
It's time to consider suspending worship. I'd never thought it would come to this. To be honest, my mind has changed in the last 24 hours. That's why I scrapped my original newsletter article yesterday. I had finished writing it at about 12:30 p.m., went to lunch, ran an errand, and while I was gone, the governor was having a news conference and shutting down the boys and girls state basketball tournaments, the NCAA was canceling March Madness, and various other pro leagues were suspending their schedules.
I can't order you to do this. I don't have that power. It will be up to each session to make this decision. If you have more than 100 people gathering for worship, you need to seriously consider taking this step. If you have 10-20 people in worship, maybe you don't. You know your congregation and your community far better than I do. Even yesterday, I wrote that while Seattle Presbytery had sent out a request last Friday that their churches suspend worship, we weren't there yet since there had been no confirmed cases of coronavirus in West Virginia. As far as I know, that's still the case, but it feels like things have changed, and smarter minds than mine are treating this very seriously.
Whether you decide to suspend worship or not, you have the opportunity to try some new things, as well as the chance to tweak the ways we have traditionally done things. Maybe for communion you have people wearing disposable gloves tearing off pieces of bread and handing out individual cups. Maybe you have people bow toward each other, bump elbows, or offer the peace sign during the passing of the peace rather than shaking hands.
Maybe this also gives you a reason to look into ways of streaming your worship. Some churches already do this using Facebook or YouTube, or they put a video of the service on their website. Probably most of our smartphones give us the technology we need to make these recordings already, but maybe you need some new equipment or some additional music licenses. Maybe someone in your church already knows how to do this, or maybe somebody has a grandchild that could do this. Making your worship services available in this way could expand your outreach and provide another way to strengthen your connection with your members.
This may also be the time to experiment with the way you do meetings. Zoom and other platforms allow us to do this electronically. If everyone has a computer and good internet access, you might want to consider taking this step. There are also several services that offer free conference calls, like FreeConferenceCall.com. If not everyone has a computer or a strong internet connection, probably everyone will have a phone. You need to consider what people are comfortable with as well as what your bylaws and manual of operations allow. Before you start using any of these options, look into what those documents permit you to do and amend or modify them to include provisions for having electronic meetings. You want to stay on the right side of the law, as well as the right side of the Stated Clerk.
If you do decide to suspend worship, you need to consider how you will celebrate when you decide these precautions are no longer necessary. If people stop attending worship, they may discover that they like sleeping in on Sunday mornings or going out to brunch or that they prefer watching worship online in their pajamas. People's habits can change over 4-6 weeks. We can't just assume that everything will go back to normal once we decide that things have gone back to normal.
Maybe we could decide to make whatever Sunday we resume worship as Easter. We have the chance to celebrate resurrection, the victory of life over death, and the sustaining power of God's love that leads us through our times of death and despair not only on April 12 but whenever we decide we can safely come back together. Maybe that will be only 3-4 Sundays. Maybe it will be longer. At this point, we can only wait and see how things develop.
Even if you don't decide to suspend worship, there will be some people who stop coming because of concerns for their own health. The advice to avoid crowds seems specifically directed at people over 60, those with ongoing health concerns, and pregnant women. While I fall into that over 60 category and I somewhat resent the idea that I need to be more concerned now that I have reached a certain age, I realize I probably do need to be concerned – although I probably won't change my ways. Other older adults may be even more stubborn and resentful that we would consider suspending worship. Rather than getting into a shouting match or a theological debate with them, we need to consider what will put the fewest people at risk.    
We also need to consider how we stay connected with people who decide to forego worship or with all our members if we suspend worship. Writing notes, making phone calls, offering bible studies on Zoom, sending sermons out electronically or putting hard copies of our sermons in the mail are all possibilities. You could also try doing a podcast for the duration. The goal is to stay connected and to remind people that they have not been forgotten, that we still care.
This doesn't have to be a time of doom and gloom. We can see this as an opportunity to try some new things out. We may drop them once we're able to resume a more normal schedule. However, maybe we'll discover new ways of ministry, new ways of outreach, and new ways of staying connected.
We will keep you updated as things evolve and as we decide whether upcoming events may be cancelled or postponed. Please know that I will support whatever decision you make regarding your worship services, and please know that I will continue to pray for you. In these changing and challenging times, God is still good, and I believe that God will see us through this.