By Ed Thompson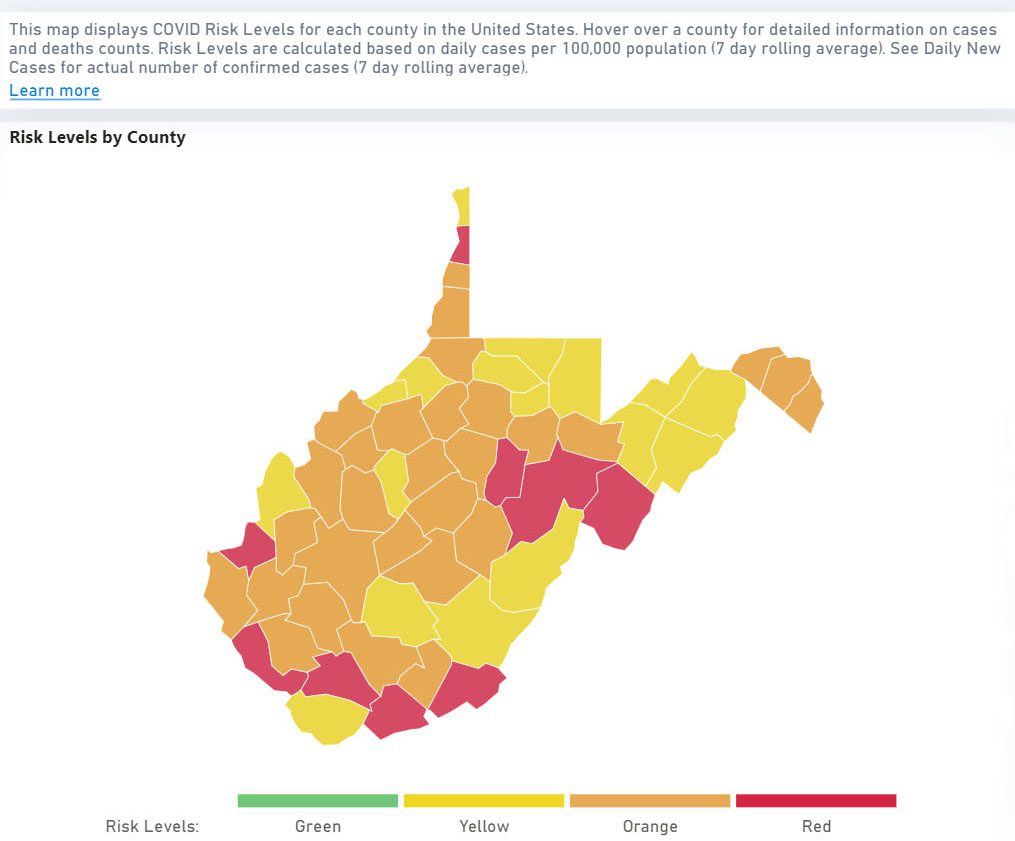 It didn't feel right. We had four staff members at the office at the same time on Monday, probably the highest number we've had at any one time since the pandemic started. It was good to see everyone, especially Barbara Chalfant, our Associate for Mission, who had been off recovering from shoulder surgery. Yet even though the map used by the State of West Virginia showed Kanawha County as being green, meaning there was minimal community transmission, it didn't feel right.
Last week, the Cabell County Health Department had issued a stay-at-home advisory, alerting the public of accelerated community spread of the coronavirus within that county. Yet on Saturday, the West Virginia map showed Cabell County as being green. That didn't feel right either. The map used by the Harvard Global Health Initiative (pictured), however, showed Kanawha County as being orange and Cabell County as being red. That felt right.
I don't mean to criticize the map used by the state. I am grateful that I am not in the position where I have to make decisions about whether it's safe to send students and teachers back to school. In a perfect world, it would be better for everyone – or at least for most students – to be back in school for in-person education. We do not live in a perfect world, though. The Covid-19 pandemic makes that all the more obvious.
Generally speaking, I'm good at math. (Calculus being a somewhat painful memory that serves as an exception to that statement.) However, I don't really understand the difference between the metrics on the Harvard map and the West Virginia map. I suppose I could figure it out if I studied it long enough, but I can't seem to summon enough energy to do that. The Harvard map just seems to be more cautious and offer better guidance.
While I had said that the Presbytery would follow the map used by the State of West Virginia to guide our decisions on opening the office, I've changed my mind. We're going to go by the Harvard map, so the office will remain closed until that map shows we're in the yellow zone.
That doesn't mean that we're not working or that we're not available to help you or answer your questions. We're working from home, and we're available on our cell phones. You can find those numbers in the presbytery directory that's on our website. (If you need the password to access it, please contact Amy Robinson at office@wvpresbytery.org). Please contact us if there's any way we can be of help to you or your congregation.
**********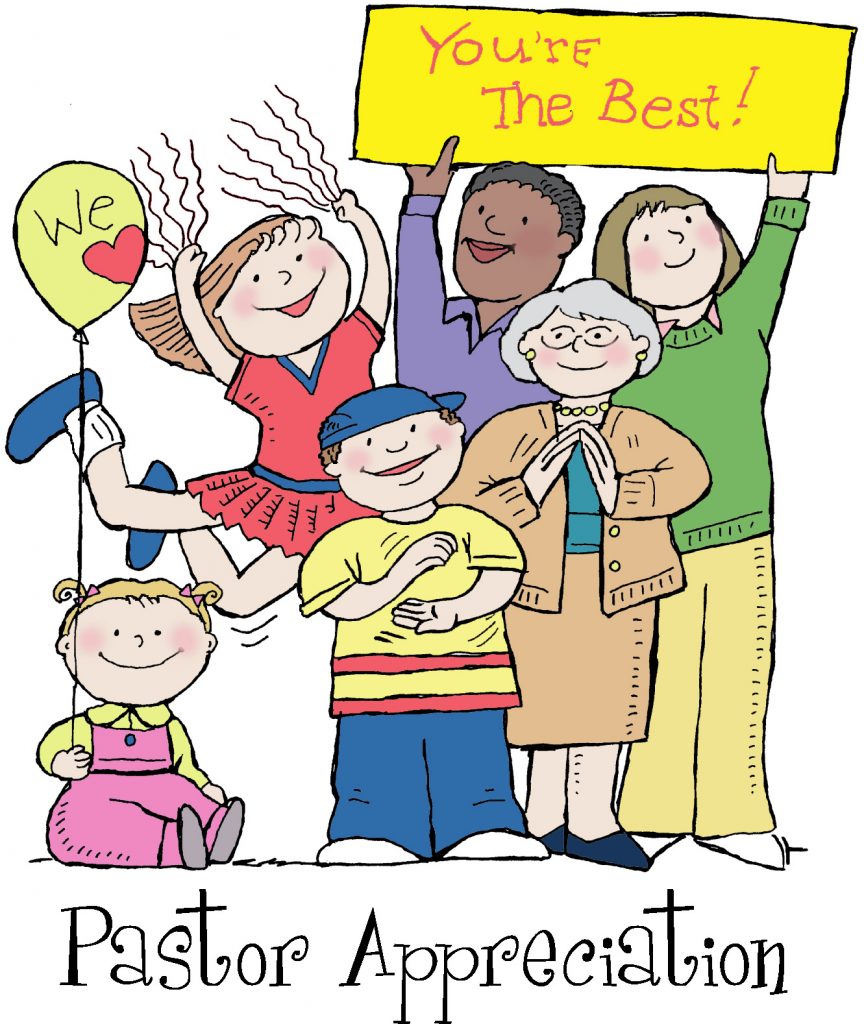 On another topic, October is Pastor Appreciation Month. The article "The Coming Tidal Wave of Pastoral Departures," which Susan Sharp Campbell shared with me, really hit home. The author concludes, "It's normal for clergy to depart in the wake of an acute event like a disaster. It isn't inevitable though. People in the (virtual) pew can attempt to stem the tidal wave simply by being supportive and encouraging others to do so."
She suggests things that church members can do like:
Check on your pastor
If you have the bandwidth, ask how you can help. (Here's a hint – pastors should not have to do and should not be expected to do everything all by themselves.)
Speak well about your pastors to others.
If someone mentions a specific pastoral care need to you, urge that person to contact the pastor. (Now there's a concept – speaking directly to your pastor.)
Send your minister an encouraging card, text, or email.
When we talked about this article during our weekly Pastoral Leaders Zoom meeting, people also mentioned:
Don't pressure your pastor to resume in-person worship. That's a session decision. Talk to your ruling elders.
Don't balk if the session decides to suspend in-person worship because of rising numbers of coronavirus cases in your county.
Have church members care for one another, instead of just expecting the pastor to do that. Ruling elders also have that responsibility.
I would also encourage you to allow your pastor to carry over at least one week, if not two weeks, of vacation. Many pastors are finding it hard to get away this year for a variety of reasons. Allowing them to use those extra weeks next year, assuming, of course, that it will be safe to travel next year, will be helpful to them and a sign that you are aware of the extra work and extra stress this year has brought.
Please find some way to show your pastor that you care about them and appreciate the ministry they provide.