By Ed Thompson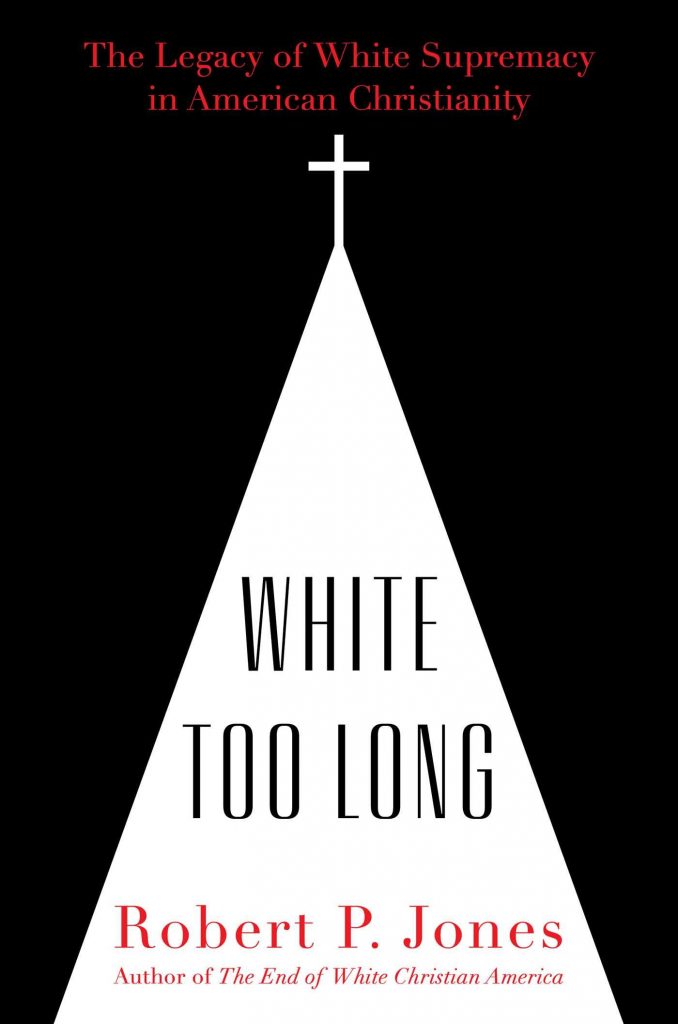 I can recall very few, if any, books that have changed my mind. White Too Long: The Legacy of White Supremacy in American Christianity by Robert P. Jones is one of them.
In some ways, the book could have used some better editing, or perhaps some parts of it could have been rewritten. Jones is a sociologist, and there are times he gets pretty deep into explaining the nuances of some of the surveys that his organization has taken. Occasionally, he also gets carried away sharing some of the details of his life growing up. I learned more about his high school than I really cared to know. That said, the survey results are eye opening, and his life story supports the points he is trying to make.
Despite these weaknesses, I found the book compelling in its overall argument: American Christianity has condoned and continues to support white supremacy. I didn't want to believe that. Now I do. Jones has the data to back up that claim. More frequent church attendance does not make someone less racist. I would have thought and I would have argued otherwise. Based on Jones' research, I was wrong.
He also shows that areas where slaveholding was legal tend to be more racist now, more than 150 years later. In some ways, you could make the argument that the South won the Civil War. They may have lost on the battlefield, but the racist arguments that drove that insurrection still survive, at least within the church. There are some nuances within different parts of the country and within different strains of American Christianity, but they don't provide much comfort to those who find those views offensive.  
Overall, I was saddened and in some ways shaken by this book. I might also have said that I was surprised, but considering the events of this past year – the deaths of George Floyd, Breonna Taylor, Ahmaud Arbery and others, as well as the political rhetoric that underlies and is sometimes openly displayed in this election cycle – I should not have been. The book changed my mind about reparations. Before, I was more skeptical that this was the right thing to do, and I just couldn't see how it could be worked out. Now, I'm still not sure how it can be worked out, but I have been convinced that this is the right thing to do.
As a church, we have our work cut out for us. Some of the next steps we might take include antiracist training for our staff, the minister members of the presbytery as well as all our pastoral leaders, and those who serve on our presbytery committees. Our churches might also consider doing an historical audit.
One of the highlights of doing the book study on White Fragility was reconnecting with David Deaderick, one of the honorably retired minister members of the presbytery who is now living in Maryland. One of the projects he has taken on in his retirement was helping the Episcopal church near where he lives and where he worships take on such an audit.
There's a YouTube video that summarizes the results of that work called "Trail of Souls." It made me wonder how many of our churches were built by slave labor or financed by the selling of slaves. Obviously not all of them were, but since there were a fair number of churches started before the Civil War and before West Virginia became its own state, back when we were part of Virginia, where slavery was a reality, maybe some of them were. How many of the original ruling elders in our churches were slaveholders? We won't know until we do the research. I'm not sure what we do with those findings, but I believe it's better for us to know than to pretend it didn't happen or that it doesn't affect us today.
I encourage you to read Jones' book. It not only helps us understand our history, it helps us better understand who we are as a church and as a nation today.