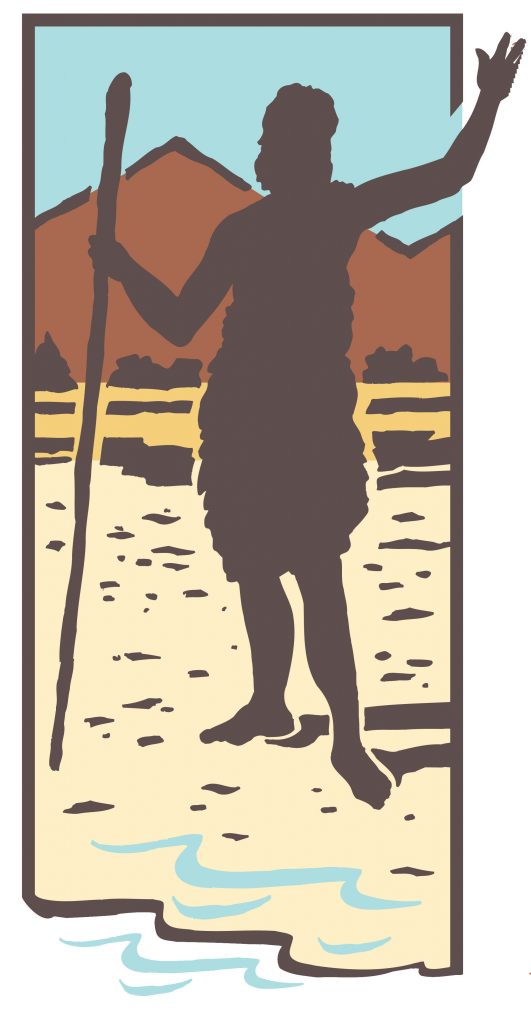 By Ed Thompson
I'm tired of this pandemic. I suspect you are too. However, I'm beginning to think that God may well be using this pandemic as another wilderness time for the church.
You don't have to be much of a biblical scholar to know that the Old and New Testaments both include wilderness segments. Moses leads the people of Israel through the wilderness for 40 years helping them to escape slavery in Egypt and leading them until they reach the Promised Land. After his baptism, Jesus spends 40 days in the wilderness before he begins his public ministry. These periods in the wilderness helped to shape the faith of the people of Israel and to shape Jesus' self-understanding. I think God is using this pandemic as a wilderness time to shape our faith and our self-understanding as a church.
Maybe what's so tiring about this pandemic is that we can't be sure when it's going to end. Back at the start of the summer, most of us thought it was just about over and as more people got vaccinated, the coronavirus would just slip into the background of our lives, something we needed to be careful with but nothing that was going to be as disruptive as it has been. Now, we just don't know how long it's going to last or how destructive it's going to continue to be as we move forward.
I don't think the people of Israel or Jesus knew how long their time in the wilderness was going to last either. We call it "40 years" or in the case of Jesus, "40 days." That's more symbolic or even poetic language, though. It's not like Moses could make periodic announcements to the people about how much time they had left to go before they could get into the Promised Land. He couldn't say, "Friends, today, it's been 28 years, 9 months, and 7 days since we left Egypt. We only have 11 years, 2 months, and 23 days to go." Nor could Jesus keep a scroll in his pocket to mark off the days left until his time in the wilderness was over.
These wilderness times lasted as long as they lasted, as long as God wanted them to last, as long as God needed them to last. The people of Israel learned to trust that God was going to provide for them. While they were in the wilderness, they received the law, teachings, and words that would guide, determine, and shape their understanding of God as well as their understanding of how God wanted them to live. Without this wilderness time, they would have been lost, and they wouldn't have been able to last into the 21st century as a living faith. The wilderness time made them stronger.
Jesus gained a new appreciation for God and a deeper understanding of scripture because of his time in the wilderness. Without it, he wouldn't have been able to face the constant challenges of the scribes and the Pharisees nor the almost constant misunderstanding of his own disciples. The wilderness time made him stronger.
I think this wilderness time can make us stronger. It can help us realize that we can take advantage of technology to spread God's word and share our faith. It can help us shed some of the old understandings and practices that no longer work, that we no longer need, and that are no longer relevant. It can help us discern what is really important.
The church will be different after this pandemic. Some congregations will close. Some members will never come back. But new people will find us. We will be able to reengage with some former members as well as with some current members who had become disengaged.
We can think of this time as a curse, or we can see it as a blessing. I think we're better served to look at it as a blessing, to see it as an opportunity, and to understand it as a time that God is using to shape the church so it's better prepared to connect with and more open to the people around us.
That doesn't mean it's going to be fun or easy. That doesn't mean that we're going to like it. Nor does it mean that we won't get impatient or tired. But there is a bigger picture. God is still at work and still wants to bless us. Seeing this pandemic as another wilderness time may help us grasp that reality. So, what do you think God is trying to teach us? And, what do you think we need to learn?