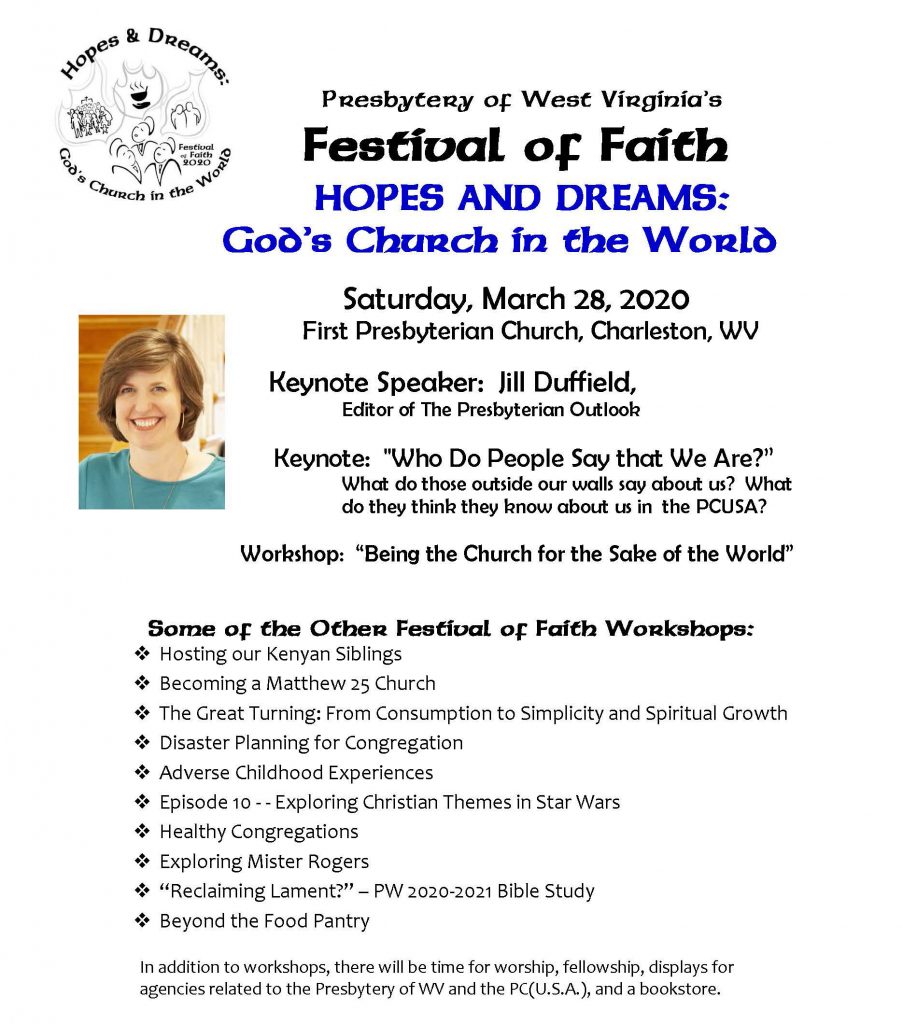 This event has been postponed until later this year. Dates are being discussed that will still allow the keynote speaker to be present, and once we have a new date set, we will share it.
The 2020 Festival of Faith, Hopes and Dreams: God's Church in the World, will be held Saturday, March 28, from 9:30 a.m. – 3:45 p.m. at Charleston First Presbyterian Church. Presbyterian Outlook Editor Jill Duffield will be our Keynote Speaker, focusing her presentation on what people beyond our walls are saying about us, members of the Presbyterian Church (USA). She will also lead a workshop around being the church for the sake of the world. In addition, there will be several other workshops offered, plus fellowship, learning, and worship for all.
Click for an event schedule, flyer, bulletin insert and workshop descriptions. Complete event information, including registration forms, is here. If you would like a hard copy mailed to you, please contact Amy Robinson at 304-744-7634 or  office@wvpresbytery.org. 
There will be two registration options this year: you may either register and pay online below, or send a completed registration form and your payment to the Presbytery office; you cannot register online unless you pay by PayPal and vice versa. Save money by registering by the advance deadline of Thursday, March 12.