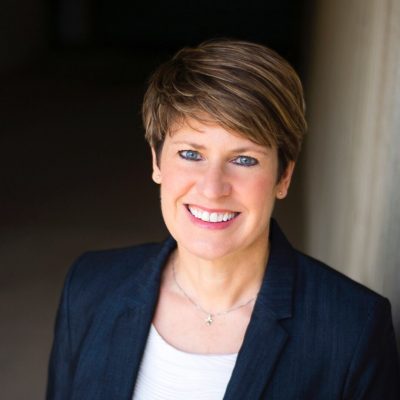 Teri McDowell Ott, Editor of The Presbyterian Outlook, will be the keynote presenter for this year's Festival of Faith, which will be held on Saturday, April 1, from 9 a.m. to 4 p.m. at Charleston First Presbyterian Church. The theme for the day is "Necessary Risks," which is the title of Teri's book.
Teri's keynote will focus on "Embracing a Love Ethic." In these divisive, polarized days of "purple" churches, listening well, embracing humility, and encouraging vulnerability in our conversations with people of diverse perspectives are important. An "ethic of love" can guide us in these trying times.
Additionally, she will lead two workshops. The first will be on "Living a Love Ethic," which will built on the keynote's "whys" of embracing a love ethic and focus on the "hows" of living a love ethic in everyday life, including practices and strategies to engage with others across lines of difference. The second will focus on the work and vision of The Presbyterian Outlook, the only independent publication of the Presbyterian Church (U.S.A.).
Plus, there will be several other workshops, a time of worship, and fellowship throughout the day. At the end of the event, Teri will sign books; copies of Necessary Risks will be available for purchase.
The early registration deadline is March 17; lunch orders must also be placed by March 17. The cost for early registration is $20 for individuals and $30 for families, with an additional $13 per person for lunch. After March 17, only individual registration is available, and it increases to $30 per person.
Click below for the following information:
If you, or someone you know, have any questions, please contact Susan Sharp Campbell at susan_sharp_campbell@hotmail.com or 304-667-9428.