Leading Congregations Amid Change
9:30 a.m. to 4:30 p.m. Saturday, November 2 at the Presbytery office
Register by October 15. Cost: $60 (does not include lunch).
There must be at least 8 participants for this course to take place.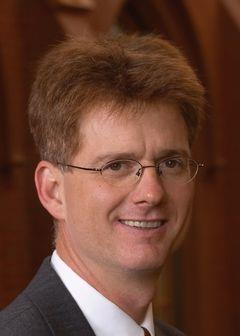 We have seen, and continue to see, changes in our culture, our world and our church in the last 10, 20, 30, 40, 50 years. Some changes are hard and leave us wishing for the "good ole" days; even if they weren't totally "good," they were at least familiar.
Most people look to their congregations as places of stability, certainty, and predictability, and to pastoral leaders to preserve these dimensions of congregational life. Many congregations, however, are experiencing significant change in their mission, membership, and material resources as the world around them also has changed and is changing. This workshop will explore how to lead pastorally in the midst of change, particularly as congregations seek to build upon the best of the past as they envision a faithful future.
Ken McFayden (pictured) of Union Presbyterian Seminary in Richmond will lead this, the last of our 2019 toolbox courses. Pastors and other congregational leaders are encouraged to attend this event for tools and insights for leading your congregation in moving into the future.
Click here
for complete information, and register either below or by filling out the attached flyer and returning it by mail. For more information, contact Susan Sharp Campbell at 304-645-4568 or
susan_sharp_campbell@hotmail.com
.