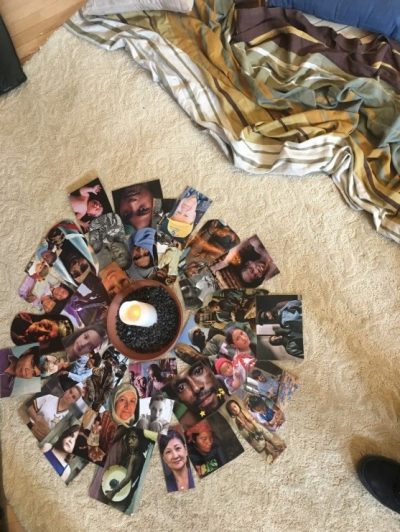 By Susan Sharp Campbell, PWV Associate for Educational Ministry
On the evening of Monday, July 15, the 8 youth and 3 adults in the Presbytery of WV delegation to PYT 2019 gathered at First Presbyterian Church, Charleston, along with youth from Shenandoah Presbytery, Presbytery of the Peaks and Presbytery of the James, who shared the bus with our delegation, for a time of community building and rest before boarding the bus for Purdue University and PYT early on Tuesday, July 16.
Opening worship was followed by recreation and meeting Small Group Leaders for youth and an adult dorm meeting. On Wednesday, we settled into the routines of each day – small groups with youth and adults from across the country and world; delegation group time to reflect with those with whom we came; energizers, singing and worship; recreation, mission activities and meals together. On Thursday, we were also able to spend time as a delegation group in the Exhibit Hall and Prayer Center.
From my perspective as the lead adult and from interaction with our youth, it was an awesome week for meeting new people, reconnecting with friends from a lot of places and times, growing in faith, being touched by the leading of the Spirit, and getting reenergized in our faith journeys.  Youth and adult participants were asked to share their reflections on the week in pictures and words.  Here is what some of them said:
– My favorite parts were trading pins and seeing the wall of balloons (small groups had each blown up balloons in particular colors and added them to a frame that was joined together for Friday evening worship); the pins remind me that while we are all far apart, we are also close because of our faith in God, and the wall was amazing because I could look up there and say, "Hey, my prayer is up there, along with 5,000 others."
– Guacamole shoe roll brush handle bat mustache. 
– My favorite part of the week was hearing my hope and dreams and struggles with the church echoed in the stories of so many others. I needed that reminder that I am not alone. As one of the pastors said over the communion table, "You are welcome at this table. Don't let anyone tell you you're not. And more than that, you belong here."
It was a privilege to be part of this group. While our numbers this year may have been lower than in past years, we have amazing youth in the presbytery – those who attended and many more. I appreciate the support of the presbytery, particularly through the Rachel McClintic funds, that enable us to offer our youth such opportunities as these to grow in their faith, to get to know other youth in the presbytery and beyond, and to enable them to realize that there are a lot of Presbyterian youth out there, even when there may not be many in their own churches and youth groups.