Spencer Presbyterian named Earth Care Congregation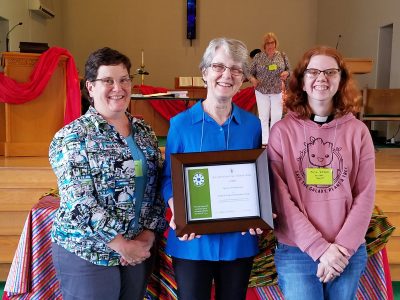 We are pleased to announce that Spencer Presbyterian Church is our presbytery's latest Earth Care Congregation! You can find out more about this PCUSA program here. 
Representatives from Spencer, Glenville (another Earth Care Congregation), and the Stewardship of Creation Ministry Team would be glad to speak with you and/or your church planning team regarding the process of becoming certified as an Earth Care Congregation. Contact Spencer ruling elder Brenda Wilson at brendaterminiwilson@gmail.com; Glenville garden designer Kayla Walsh at mgilbe3@gmail.com or SCMT chair Robin Blakeman at rbrobinjh@gmail.com. 
We hope to be able to celebrate more Earth Care Congregations in 2020!
"Paris to Pittsburgh" film screening
On Tuesday, May 28, Spencer Presbyterian Church, 534 Parkersburg Road in Spencer, will host a free showing of "Paris to Pittsburgh," a film about what individuals and local communities can do about climate change. Doors open at 6:30 p.m., with the film starting at 7 p.m. Robin Blakeman will lead a brief discussion after the film. Refreshments will be served. Contact Brenda Wilson at brendaterminiwilson@gmail.com.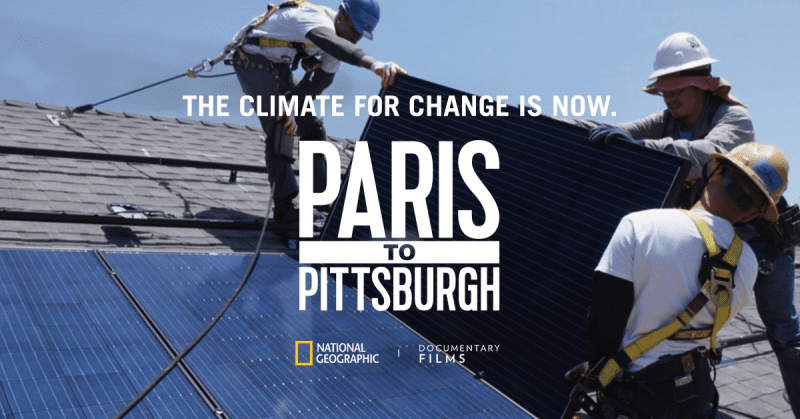 "Inside Appalachia" examines the poor quality of our area's drinking water
Recently, the West Virginia Public Radio program Inside Appalachia ran an episode called "Beneath the Surface — Drinking Water Inside Appalachia." The first half described the situation in parts of eastern Kentucky; the second half featured southern West Virginia, where the absence of clean, reliable drinking water is part of daily life.
Click here to read more about the episode and stream it. Click here to download the podcast.