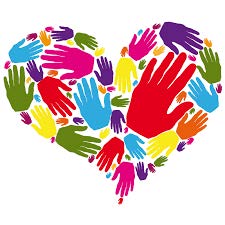 February will be here before we know it, and with it, the 2019 Youth Day of Service.  This event for youth in grades 6-12 and their adult advisors will be held in four different places across the presbytery from 10 a.m. to 2 p.m. Saturday, February 2. Church sites are First Presbyterian Church, Clarksburg; Highlawn Presbyterian Church, Huntington; Old Stone Presbyterian Church, Lewisburg; and Village Chapel Presbyterian Church (with assistance from South Park Presbyterian Church), Charleston. 
This will be an opportunity to join with other youth across the presbytery in a time of service and mission at a variety of sites. While the work sites will be different, the opening and closing gatherings will be the same to highlight our unity. There is no charge for this event, though each participant needs to bring a brown bag lunch, which will be eaten at the work sites.
Information and registration forms, along with covenants and medical forms, can be found here; they were also sent the week of January 14 to church leaders and those who work with youth. Please contact Susan Sharp Campbell (304-645-4568 or susan_sharp_campbell@hotmail.com) with any questions.
Please note that the registration deadline is Thursday, January 24; this enables host churches to have appropriate work sites lined up.