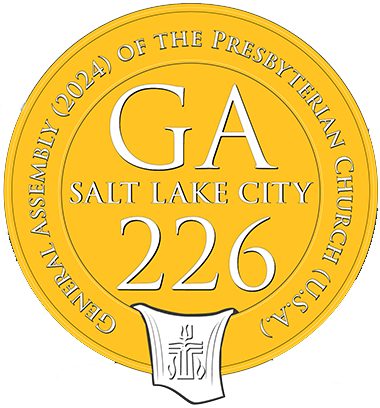 The Committee on Representation is accepting applications for Minister of Word and Sacrament and Ruling Elder Commissioners as well as Young Adult Advisory Delegates (YAADs) to the 226th General Assembly. Assembly Committee meetings will be held online June 25-27, 2024, with the Plenary Business Meeting in person June 29 – July 4, 2024, in Salt Lake City, Utah. Learn more about serving here.
Applications are available here for Ministers of Word and Sacrament, here for Ruling Elder Commissioners, and here for Young Adult Advisory Delegates. They can also be requested by calling the Presbytery office at 304-744-7634, and are available from the Stated Clerk. All applicants submit their application to the Stated Clerk (statedclerk@wvpresbytery.org) and will receive an email confirmation of receipt.
The application for Ruling Elder Commissioner requires a session endorsement. YAADs need to be between the ages of 18 and 23 on June 25, 2024; the YAAD application also requires a session endorsement.
The process is outlined in the Presbytery Manual, which is available here. Additional questions regarding the process and applications may be directed to Susan Shelton Perry, Committee on Representation Chair, at perrychick112@aol.com, or Maureen Wright, Stated Clerk, at statedclerk@wvpresbytery.org or 304-744-7634.
The application deadline has been extended to Wednesday, October 4!